Home
>>
Camcorder Battery
>>
SONY
>> DCR-PC Series Camcorder Battery>> This battery has been designed to work with your original charger
Equivalent SONY DCR-PC Series Camcorder Battery
Your camcorders battery life is very important. Without battery power you can quickly become useless. We supply fresh batteries for SONY DCR-PC Series Camcorder Battery and related accessories.The DCR-PC Series battery pack replaces the SONY Camcorder Battery, Never run out of battery power when you're just about to capture the perfect moment! All of camcorder batteries achieve international standards such as CE, UL Listed, and/or ISO9001/9002 certification.30-Day Money Back Guarantee, No Hassle Return !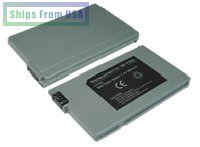 SONY DCR-PC Series Battery
Meet or Exceed Original Specifications !
Battery Weight : 50g
Battery Chemistry : Li-ion
Battery Voltage : 7.4V(Compatible with 7.2V)
Battery Capacity : 680mAh
Battery Color : Grey
Product Number : CSN050G
Dimensions : 47.2mm x 6.8mm x 75.5mm
High capacity, Longer Record Time
Compatible Camcorder Battery Code:
SONY NP-FA50
Fits Models:[Please " Ctrl+F " to find your model number.]
SONY DCR-53 Battery, SONY DCR-DVD7 Battery, SONY DCR-DVD7E Battery, SONY DCR-HC (Mini DV) Series Battery, SONY DCR-HC90 Battery, SONY DCR-HC90E Battery, SONY DCR-PC Series Battery, SONY DCR-PC1000 Battery, SONY DCR-PC1000E Battery, SONY DCR-PC53 Battery, SONY DCR-PC53E Battery, SONY DCR-PC55 Battery, SONY DCR-PC55/B Battery, SONY DCR-PC55/R Battery, SONY DCR-PC55/S Battery, SONY DCR-PC55/W Battery, SONY DCR-PC55E Battery, SONY PC1000 Battery, SONY PC1000/E Battery,
1) A new DCR-PC Series battery usually maintains a discharged condition with very low capacity. It is highly recommended to fully charge new SONY DCR-PC Series batteries packs before using.

2) A new SONY battery pack needs to be circled (fully discharged and recharged) three to five times to reach its optimum performance.

3) Recharge a spent battery as soon as possible after use. While this isn't critical, shallower charges of Li-Ion batteries put less stress on the battery than a deep full charge. Besides, you never know when you might meet Elvis.

Do not leave the battery in the charger after the indicator says it's fully replenished. (Don't leave the battery in the camcorder either.) Store the battery at room temperature. Stashing it in the fridge to slow battery drain is pointless if you...

A Lithium-Ion battery offers about 40% more charge capacity than a Nickel Cadmium battery of similar size and weight. This camcorder battery can be fully charged in less than half the time than it would take a Nickel Cadmium battery to charge. Lithium-Ion batteries do not suffer from memory effect. Not having to worry about memory effect you can charge your battery when it is 90% fully charged and not hurt it at all. It is best to keep this type of camcorder battery fully charged. Lithium-Ion batteries are also the most expensive on the market. It is best to store your Lithium-Ion batteries in a cool ,dry area, safe from shock. Be sure to recycle them when they're ready to be discarded